Founder of the IFTTES


May 31, 2017
1,865
2,415
520
21
Basically, a decorative, yet functional, old style, muzzle loading cannon. Why? Well, maybe some people just like doing things the old way, or have way to much money and spend it on buying rare antique cannons for some reason, not that it wouldn't be hard to make replicas given the game's time period. Also, Special doesn't have any weapons yet. Either way, why not.
It would likely be 2 wide, 2 tall, and 4 long, with four attach points on the back half of the bottom side. The barrel is the only part that extends into the front half of the block. It would be able to aim up/down by about 30/15 degrees (respectively), and could potentially rotate left/right by about 30 degrees in each direction. It would shoot cannonballs (obviously) with a low rate of fire (somewhere similar to or longer than a megaton cannon) which have a moderately low velocity, which results in a fairly short range, but they would deal a relatively large amount of damage, with a blast radius of 1-1.5 blocks. They don't actually explode (maybe give them a particle effect of dust/shrapnel from the impact instead), this is just to make them seem like they are putting sizable dents/holes in whatever they hit. It needs a small blast radius so that it mostly doesn't penetrate beyond the first block, but so that it can damage other blocks on the surface of the tech it hits.
In short, not ideal for combat, but it does work. It is mainly just to show off.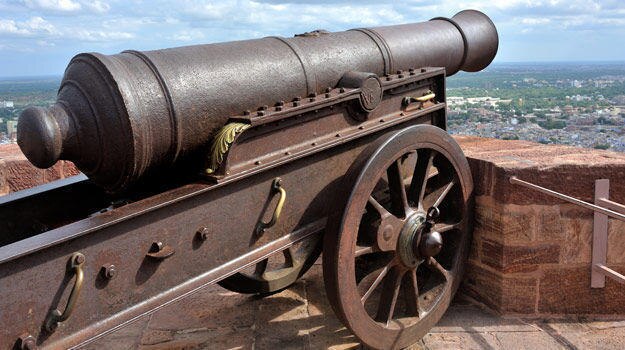 Any thoughts?
Last edited: