Well-Known Member
Joined

Aug 7, 2015
Messages

151
Likes

59
Points

430
Age

42
Location
I sent a report through the in game bug thing.
Basically I did quests upto the refinery. Using a bought solar next to the trade station. When I got to the refinery to buy, I just loaded up the cannon receiver and newly bought refinery. Ventured back to base. Hooked it up to the base, and it did not function or give the quest reward right away.
Delayed reward was the crash thing I sent. It gave reward, the receiver and conveyor when I was half way off to the trading station to get another one.
Reason for me doing this was to complete the quest with a new refinery. However I am assuming what happened was that my little solar thing I setup got destroyed by inhabitants that happen to spawn around there. There wasn't any nearby when I first left, but they were spawning as I made my return. Anyway, half way back to the trade station the reward fell.
It wasn't until I reached the trade station that I figured out that possibly the solar setup got destroyed.
What I am initially referring to in the title of this thread is: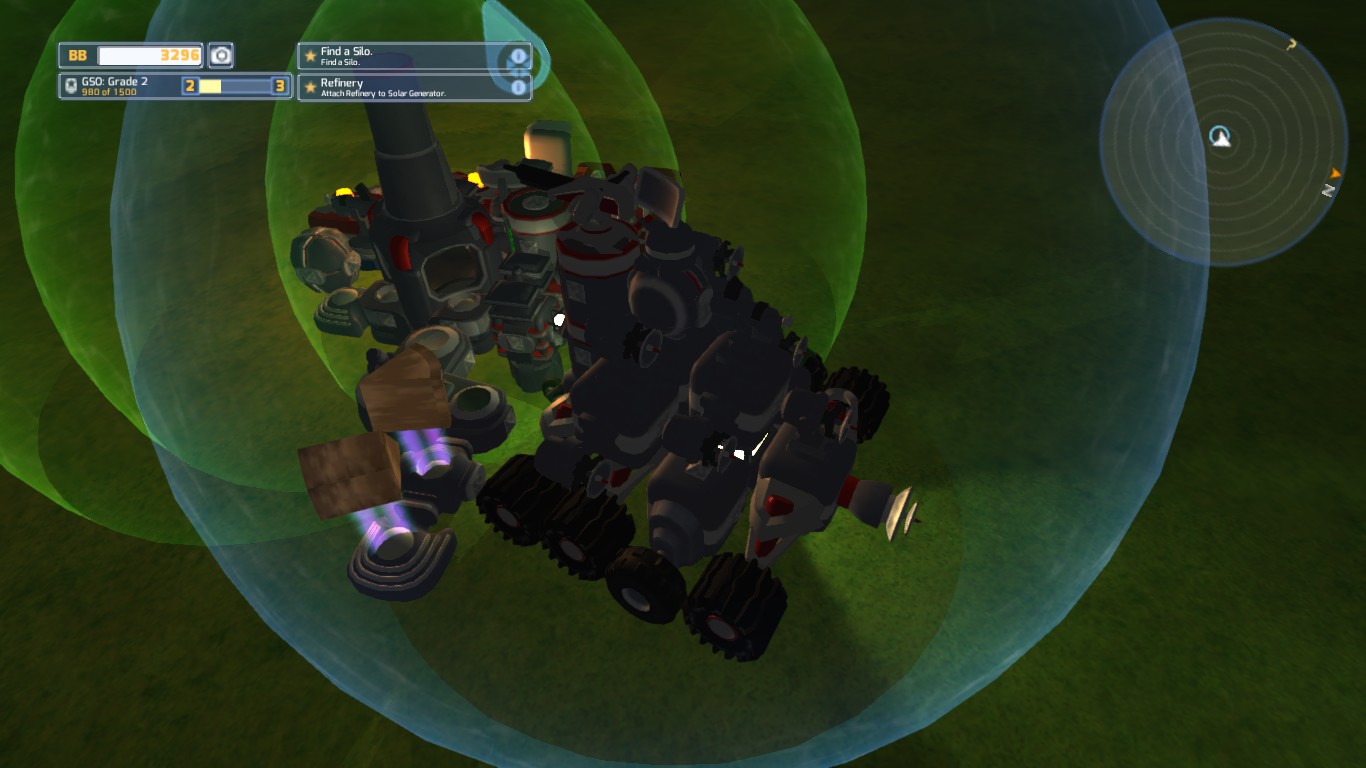 The fact that the first time during the quest for finishing the refinery, more likely caused it to not function. I am assuming it wanted me to bring it to the one at the trade station. Didn't dawn on me at the time. However that refinery in the picture doesn't do anything while attached to the base, but did function when it was attached to the tech while I was making my way there. noticed it refining something along the way that stuck onto the output all the way home.
Once attached to the base above, and tried reattaching in several positions around the cannon; it just would not function.
This was somewhat fixed by the fact I just got a new refinery, hence my trip back to the trade station and all a sudden getting the reward. At least the quest completed then. I actually went back and took the bugged one and sold it, so giving my save would be not an option, but I'll attach the log just in case you can make it within the file.
I basically continued the save upto when I need to defeat the harvest boss. And selling the bugged refinery at least for my game was a good idea, although not so much when comes to a bug report. So I apologize for that. The least I can do is attached below.