Well somehow my saves managed to load in the new 7.4.4 TT. But i cannot see the biome changes they made (i believe the seed has to do smthing with it...) So im gonna start over again the campaign i like to play. I found two of those "monuments" so ive built my next full base on one! but before i got to fill it we got next release. its ok no problem... so I took some pictures of my base to remember and for you to see before i reset..
Front side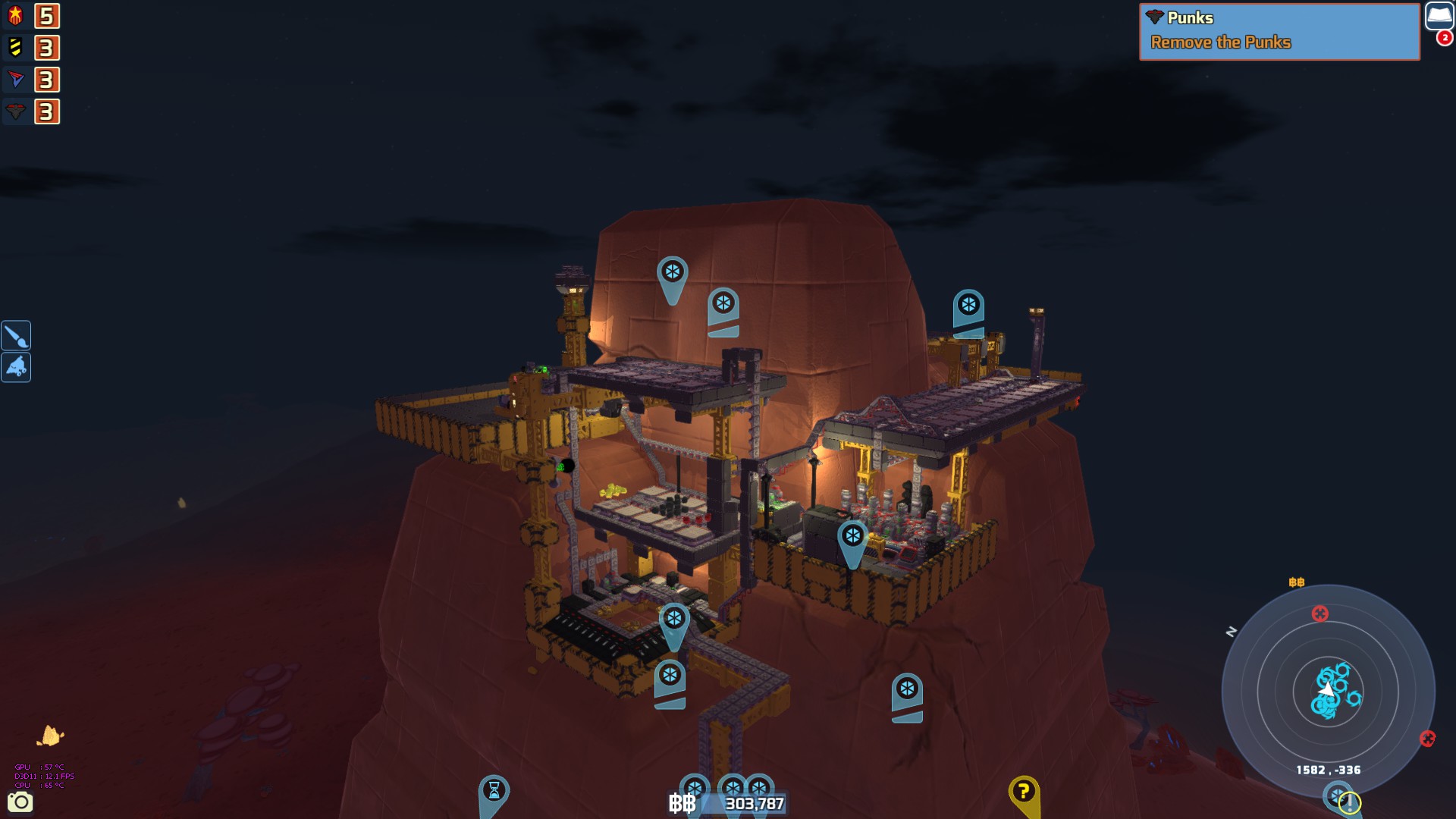 You can see there is a full storage system for all the materials and components in the game autoshorted out with filters. 11 raw material 3x3 silos, 11 refined material 3x3 silos and 24 component 3x3 silos. All connected to a manufacturing loop with 8 component factories and all the fabricators. The feeding is done by another base-ladder tech from downstairs with a double conveyor belt, up to the "input" of the main base tech. The input of the storage is manualy done (by moving a full silo the stuff drops down to the collectors - You understand im still missing the "Dropper" block...) And its empty cause i only managed to built it and they released next version. Today i was gonna move my stuff from my first full downstairs base and fill this up but no time.
From the side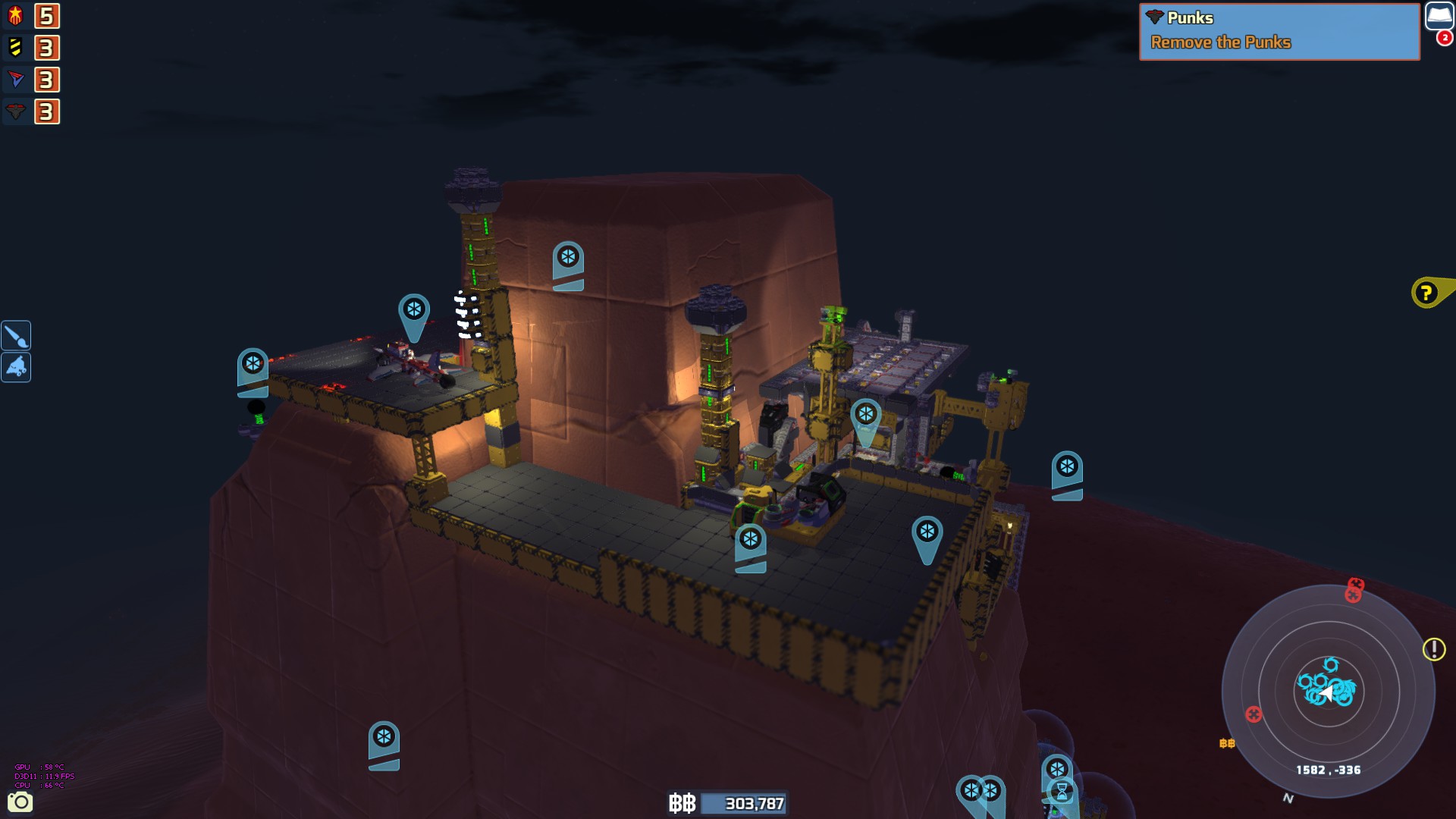 Here you can see the scrapper zone. Connected to all the storage.
From the back side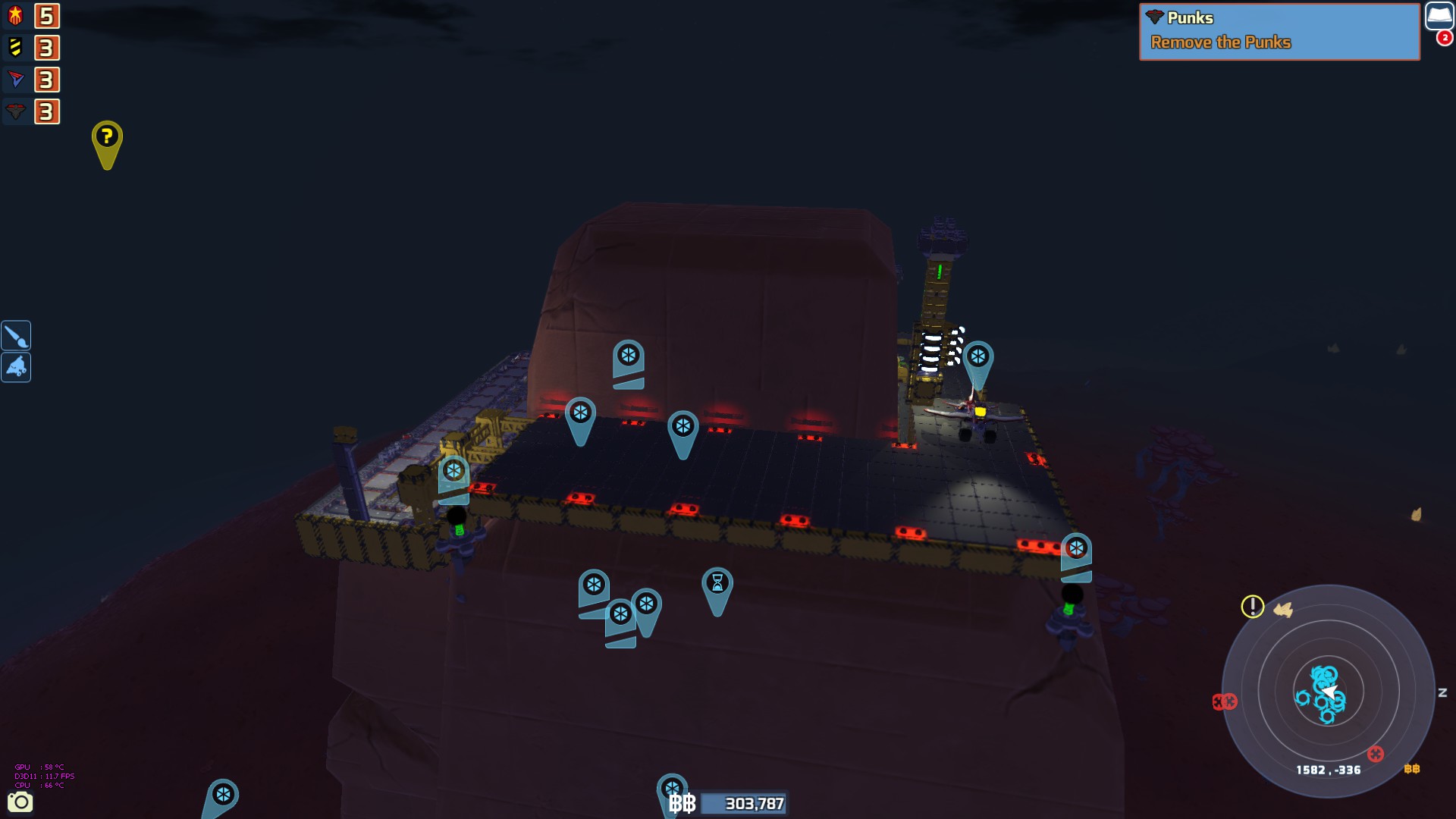 Here is a small airlane for small aircrafts on the back. Really impracticall and really difficult to land on...