Well-Known Member
Aug 19, 2015
247
167
440
28
As it is one of our frequently most asked questions (including; "Why am I not getting any new invaders?") we decided to make a little info-graphic to help everyone understand how to link your Twitter account to your TerraTech account!
So for everyone who's been asking, this is for you!
EDIT:
If you are having problems with connecting Twitter, can you please report your problems in this thread (
not here!
):
http://forum.terratechgame.com/inde...ter-connection-problems-here.2456/#post-21664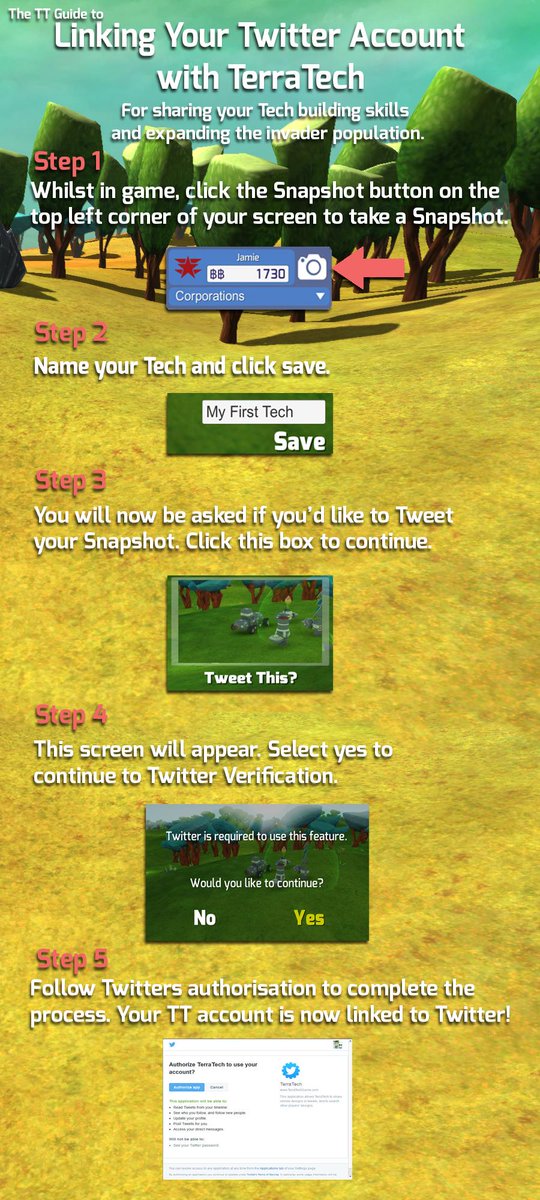 Last edited: