Crystal ruins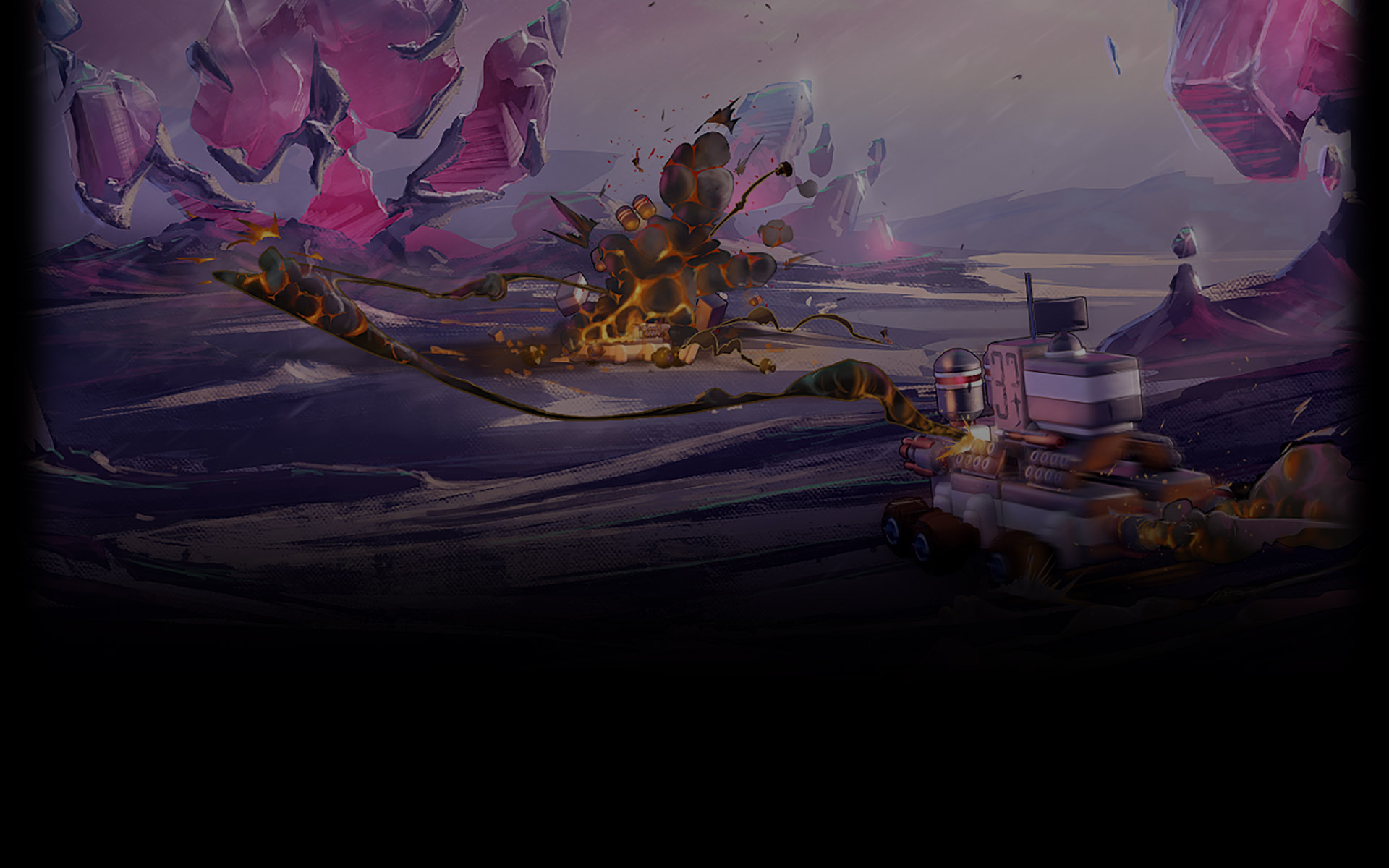 Based off this old concept art.
Crystal biomes, are dark purple biomes with little in the way of direct mine resources, that said they have vanes of rarer crystal like materials through out, and the yellow crystal resource commonly grows through out it. Making them a miners dream.
But don't let the beauty of this biome fool you. It is one of the most hostile places out there, a storm rages above striking the larger crystals from time to time, and when it does said energy will be shot out and chain from crystal to crystal before arching into the ground or a tech dealing massive damage to techs hit.
That said this place is a heaven for energy as one can build lightning rods (RR quest involved) to allow anchored techs to divert these high damage bolts and turn them into charging power. Bolts will try to arch to things in this order.
Lightning rods
TEchs
ground
with lightning rods supplying power, techs dealing massive damage to the highest block on your build and if you have batteries overcharging them (takes 25% of their health 4 hits detonate all batteries on a build, and as they are overloaded their charge is drained.) and hitting the ground does nothing.
But the lightning isn't the only hostile part of this biome, through out it are strange swarm "techs" that come from larger crystals, while they only give 10 XP each they are constant if you are to close to their crystal hives, if you destroy the hives though they have large stores of materials in them.... if you don't blow up the material blocks.

JUNGLE BIOME
The second biome idea are jungles. These ones are hostile in a different way. Thick tall trees easily 30 blocks tall cover jungles with smaller shroom trees looking like bushes bellow them. no resources other then wood spawn in these biomes. And solars have a hard time working in these biomes.
Hostile wise, these biomes are strange as spider like creatures stalk them firing a strange acid projectile that ignore shields. (these are small 4 legged walker techs with a single weapon, an acid cannon.). anyone who stays in a jungle to long is likely to be swarmed by these techs. And as shields don't work against their weapons one must be cautious.
That said I lied at the start about there only being wood in the biome. vanes of "goldtite" a strange compound of gold that is used in the creation of BB's are found in this biome generally in clusters of 3-5 no more then 8 no fewer then 2. but beware the larger clusters are protected by tech factories that produce the spiders. These are long abandoned AI controlled factories over grown generally with trees spawning through them.
Destroying the factories allows one access to the most vauable material to refine with it being worth 600 BB per refined. though their vanes only hold 500 of the material unlike others that hold 1000.